"A Prophetic Witness For the Truth", Saturday, October 31, at 11:30 A.M. at the White House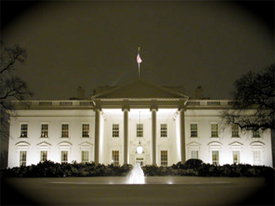 America is at a spiritual and moral crossroads as President Obama and the leaders of Congress are pushing for taxpayer funded abortions as a part of health care reform. If this current proposed legislation becomes law,

your tax dollars will be used to pay for the killing of innocent children and the diminishing of women through abortion.
This would set the pro-life movement back at least 25 years toward their goal of ending the violence of abortion and protecting human rights. It would also dramatically increase the number of abortions.
President Obama and Speaker Pelosi are pushing this radical pro-abortion agenda even though national polls show that
71% of Americans oppose
taxpayer funded abortions!
All across America hundreds of people are taking a stand and sending their pictures into the website called
Iam71.org
to show their support for human life and their opposition to publicly funded abortions.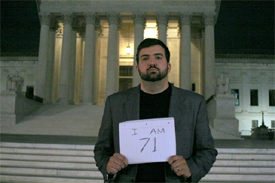 (Go to
www.Iam71.org
to see what all the excitement is about.)
In response to this historic hour…
Saturday, October 31, at 11:30 A.M.
we are going to the
White House
to be a prophetic witness for life.
We are asking you to join us as we lay down in front of the White House on Pennsylvania Avenue to form a giant 71 and make a commitment to end abortion.
Not only will this be a
powerful witness to President Obama
, it will speak to America as it is covered by the national press. It will also
challenge the heart of the church
showing Christians are publicly willing to lay down their lives to embrace the heart of Christ, His cross and His desire to end abortion.
We will not be silent.
We will stand for justice.
We will end abortion.
We need a strong turnout and we pray that you can make it. (We have received permits for this event.)
For more information
please call Rev. Mahoney at: 202.547.1735 / 540.538.4741
Or go to
www.Iam71.org
>>> If you are leaving from the Fredericksburg, Virginia area there will be a caravan leaving the parking lot of Grace Church at 10:00 A.M. on Saturday morning. Grace Church is located on Heatherstone Dr. right behind BJ'S Warehouse off Route 3.
++If possible please wear a white shirt and jeans.