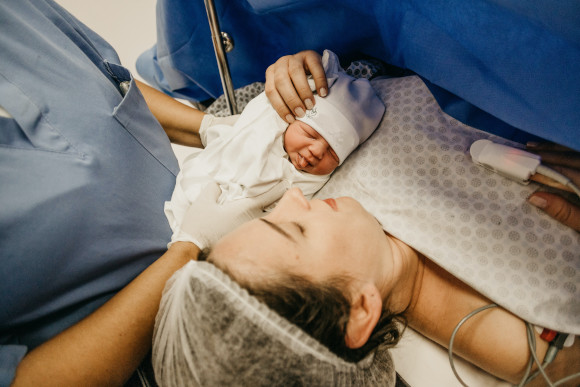 By Cheryl Sullenger
A new article published by Becker's Hospital Review shows a disturbing healthcare trend that disproportionately affects women and newborn babies.
Since September 1, 2021, ten hospitals have announced they are reducing services for staffing and financial reasons. Of those ten hospitals, five have announced they are ending services related to Obstetrics, Gynecology, and/or newborn infant care.
Citied as one of the contributing factors for halting services to women and babies is staff resignations related to COVID-19 vaccine mandates.
In Lewiston Maine, Central Maine Medical Center is closing its neonatal intensive care unit (NICU) specifically due staff resignations over the COVID-19 vaccine mandate.
The Lewis County Health System in Lowville, New York, is closing its maternity unit for the same stated reason.
Steward Health Care's Regional Medical Center in Sharon, Pennsylvania, has closed its maternity and obstetrics units three months earlier than planned.
In Crystal River, Florida, the 128-bed Bayfront Health Seven Rivers closed its labor and delivery unit in September for financial reasons.
St. Francis-Emory Healthcare in Columbus, Georgia, announced an end to its gynecologic oncology services.
These closures are noteworthy because they specifically target services to women and children, as opposed to other demographic groups.
Of the remaining ten hospitals that have announced a reduction in services, some of which could affect women and children, four were related to staffing shortages caused by COVID-19 pandemic and/or vaccine mandates.
"As hospital maternity, gynecology, and NICU services dwindle due to staffing shortages, it may place some women in a position where they feel pressure to seek an abortion," said Troy Newman, President of Operation Rescue. "This is the unfortunate consequence of denying medical professionals the ability to decide for themselves whether the experimental COVID-19 vaccines are right for them."
It should be noted that the mandated "vaccines" do not produce full immunity to COVID-19 infections, nor do they prevent a vaccinated person from infecting others.
While there is repeated efforts to convince the American people that the COVID-19 vaccines are safe and effective, is there data to back up that claim? On the contrary, the data reveals many serious health concerns associated with the experimental shots.
According to an analysis of the Centers for Disease Control's VAERS reporting system, the adverse effects of the COVID-19 vaccines are breaking records. That is even though reporting to the VAERS is voluntary and accounts for only about 1-10 percent of all adverse effects.
From January 1 to October 15, 2021, there have been 818,042 adverse events reported for the COVID-19 vaccines, compared to 13,572 for all other vaccines combined during that same period.
Overall, there have been 17,128 reported deaths related to COVID-19 vaccinations in the ten months they have been available. That is more than the reported deaths from 28 other vaccines combined since 1990.
Other effects comprise a laundry list of complications, a few of which include:
83,412 hospitalizations
31,753 cases of severe allergic reaction
26,199 cases involving permanent disability
10,304 cases of Myocarditis/Pericarditis
10,179 cases of Bell's Palsy
8,408 cases of heart attack
7,532 cases of anaphylaxis
2,631 cases of miscarriage
In essence, mandating COVID-19 vaccines are forcing people to chose between their jobs and their health – and maybe even their lives. They are also responsible for a reduction in medical services for a vulnerable portion of the population.
"It is clear that hospital-mandated COVID-19 vaccine policies are negatively impacting women and their newborns, because services to these groups are disproportionately on the chopping block," said Newman. "The solution seems clear. Because of the experimental nature of COVID-19 vaccines and the record-breaking number of adverse effects and deaths caused by them, vaccination decisions should be left up to the individual. That will remedy the hospital staffing crisis, provide ample services to women and babies, and reduce the number of pregnant women who might feel pressured to abort."