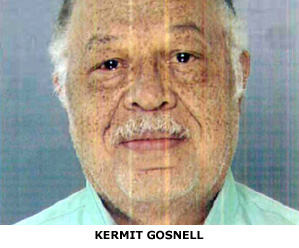 Philadelphia, PA – Philadalphia late-term abortionist Kermit Gosnell has been found guilty on three counts of first degree murder for the neck-snipping deaths of three babies born alive after abortions. He has been found guilty of one count of Involuntary Manslaughter in the death of late-term abortion patient Karnamaya Mongar, who died from a drug overdose administered by Gosnell's unqualified and incompetent staff.
The convictions qualify Gosnell for the death penalty.
According to in-court reporters, the courtroom fell silent as one guilty plea after another was read. A reporter from CNN said that one of the prosecutors wept as the verdicts were read. Lead Prosecutor Joanne Pescatore had been seen sobbing during closing arguments made earlier by her fellow prosecutor Ed Cameron.
In addition, Gosnell was found guilty of 21 out of 24 felony counts of illegal abortions beyond the 24 week limit. He was charged with 227 misdemeanor counts of violating the 24-hour informed consent law, of which the jury found him guilty of all but 16.
He was also convicted of conspiracy and corrupt organization charges.
The penalty phase is set to begin on May 21 when the issue of whether or not Gosnell will receive the death penalty will be considered.
Defense Attorney Jack McMahon addressed reporters after the verdicts and described Gosnell as "disappointed and upset."
Gosnell's co-defendant, Eileen O'Neill, was found guilty on conspiracy charges, but in the immediate aftermath of the verdicts, it was unclear if she was convicted of any of the other 8 charges against her.
"We are ecstatic about these verdicts. Justice was done. This could spell the end of Roe v. Wade," said Troy Newman, President of Operation Rescue. "For the first time, America has gotten a long hard look at the horrors that go on inside abortion clinics. We see documentation of similar shoddy practices in other abortion clinics across our country. Gosnell is not alone by any means. Now it is time for America to do some real soul searching and decide whether the abortion cartel's unaccountable and out-of-control abuses of vulnerable women are really how we want to treat each other. There are better ways to help women than to subject them to the kind of horrors found at abortion clinics in our nation. It's time to end the inhumane and barbaric practice of abortion for good."
Watch OperationRescue.org for more on this developing story.