Final three Gosnell co-defendants set for sentencing March 13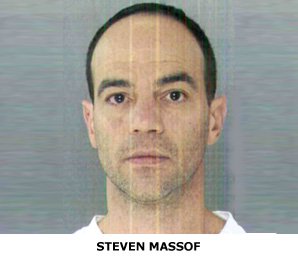 Philadelphia, PA – Kermit Gosnell's right-hand man, Steven Massof, who pled guilty to two counts of third degree murder for killing babies born alive during shoddy late-term abortions, was sentenced yesterday to 6-12 years in prison.
Prosecutor Ed Cameron had asked for a prison term of 10-20 years even though Massof cooperated with the prosecution and testified against Gosnell, who is now serving three life sentences for murder and a host of other crimes.
Massof, who earned a medical degree in the Caribbean nation of Granada, was never licensed to practice in the U.S. He drifted between jobs, often working as a barkeep before landing a job at Gosnell's Women's Medical Society in West Philadelphia.
"As evil as Dr. Gosnell was, as charismatic as he may have been, he didn't do this alone. He couldn't do this without the assistance of someone like you," said sentencing Judge Benjamin Lerner.
According to the Philadelphia Inquirer, Massof choked back sobs as he admitted culpability. He could not explain why he continued employment at what became known as Gosnell's "House of Horrors" for five years under squalid conditions making only $300 per week.
Massof described his employment with Gosnell as "a horrific part of my life."
Massof's attorneys, Jeffrey M. Lindy and Paul M. George, asked Judge Lerner for leniency because of the "personal price he paid," failing to consider that Massof's helpless newborn victims paid with their lives.
Massof's testimony during Gosnell's trial was disturbing. He described how he began working for Gosnell performing non-abortion tasks, yet seeing patients and prescribing drugs – particularly pain killers — even though it was illegal for him to do so.
He was curious about the process of abortion and did everything he could to become involved in that part of Gosnell's business.
Soon he began doing first trimester procedures and eventually took on the "second tris," testifying that he saw over 100 babies born alive who had their necks snipped in what he said was "literally a beheading. It is separating the brain from the body."
During chaotic and busy times, when the women were given drugs to induce contractions all at once, Massof told the court that "it would rain fetuses. Fetuses and blood all over the place."
"I felt like a firemen in hell. I couldn't put out all the fires," he said.
Cheryl Sullenger, Senior Policy Advisor for Operation Rescue who was present at the Gosnell trial and reported extensively on it, remarked, "From my observations of Massof, it was hard to see much regret for his part in the atrocities at Gosnell's abortion mill, except for being sorry he got caught. I found the fact that he would plea for leniency because of what he had to go through appalling and showed no concern whatsoever for the lives he snuffed so brutally with the point of a pair of scissors. Six to twelve years just seems like a short amount of time for murdering two babies and perhaps as many as 100 more."
Massof's attorneys told the court that Gosnell told inmates that Massof is a "snitch," leading to his placement in isolation due to inmate threats. However, Sullenger describes Massof as an unlikable character, which could contribute to inmate bullying.
Massof is the most recent Gosnell co-defendant to be sentenced in the horrific criminal case that captured the attention of the nation.
The final three accomplices, Sherry West, Lynda Williams, and Tina Baldwin, are set to be sentenced in Judge Lerner's courtroom on March 13, 2014.
West and Williams, who are accused of the worst crimes, including several counts of third degree murder in the deaths of babies born alive during abortions and in the drug overdose death of patient Karnamaya Mongar. They remain incarcerated at Riverside Correctional Center.
Baldwin, who as charged among other things with contributing to the corruption of a minor for allowing her 16 year-old daughter to work long hours at Gosnell's clinic, is currently free on bond.
Other Gosnell co-defendants already sentenced include:
• Adrienne Moton, who was sentenced to time served (28 months) and 3 years of probation. Moton testified against Gosnell and provided the prosecution with a photo she took on her cell phone of "Baby A." Gosnell had joked that Baby A was so large, he could walk him to the bus stop.
• Pearl Gosnell, Kermit's wife, was sentenced to probation after turning against her husband to save herself. However, she did not testify at her husband's trial.
• Elisabeth Hampton, Pearl Gosnell's foster sister, received probation. Disturbingly, Massof had testified that Hampton was the worker called to hold down women writhing in pain during abortions.
• Eileen O'Neill, another unlicensed medical school graduate who claims she never participated in abortions, was sentenced to 6-23 months of house arrest, 2 years of probation, and 100 hours of community service. She was found guilty of numerous crimes, including conspiracy, participation in a corrupt organization, and two counts of theft by deception.
The Gosnell criminal case was considered a seminal event for the pro-life movement. Grisly details of late-term abortions that were conducted amid grossly filthy conditions by untrained and unsupervised staff showed the spotlight on abortion abuses that occur, to one extent or the other, at abortion clinics nationwide. This led to the passage of stronger clinic accountability and safety laws not only in Pennsylvania, but around the nation, contributing to a record number closures of unsafe abortion clinics, including 87 closures in 2013.