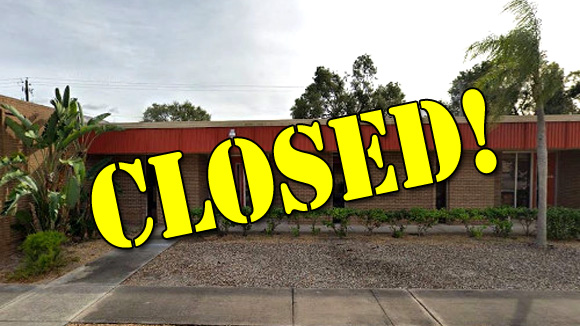 By Cheryl Sullenger
Fort Myers, FL – The Fort Myers Women's Health Center, a Florida abortion business that has operated since 1976, has permanently closed, making it the first announced closure of 2022.
The Fort Myers Women's Health Center was an affiliate of the All Women's Health Centers, a chain of ten abortion facilities operating throughout Florida.
A receptionist with All Women's Health Centers told an Operation Rescue representative today, "Our Fort Myers location is closed and no longer taking patients."
Michele Herzog, Central Florida Branch Manager for Pro-Life Action Ministries, reported the good news on her Facebook page yesterday, and noted that the facility's abortionist, Fernando Betancourt, has reportedly "retired about a month ago."
Operation Rescue confirmed Betancourt's retirement and that he is no longer employed by the All Women's Health Center abortion chain.
"Any time an abortion facility closes, lives are saved. We rejoice with Florida pro-life activists who may have prayed for or somehow contributed to this closure," said Operation Rescue President Troy Newman. "We hope this is the first of many to come this year."
The now-shuttered Fort Myers abortion facility was last inspected on November 19, 2020, when it was cited for providing services to two minor girls without proper parental consent.
The Florida Agency for Health Care Administration fined the Fort Myers Women's Health Center $200.00 in May 2020, for failing to submit its monthly report of induced terminations of pregnancy in accordance with statutory requirements.
Florida now has 56 remaining abortion facilities, the third largest number behind California (150) and New York (82).  Florida has ten fewer abortion facilities today than it did ten years ago, according to Operation Rescue's records obtained by surveying all U.S. abortion facilities annually.