UPDATE BELOW!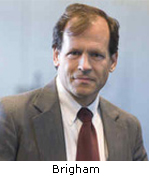 Allentown, PA – Allentown Medical Services, an abortion mill at least partially controlled by the notorious Steven Chase Brigham, has been once again cited for gross health and safety violations by the Pennsylvania Department of Health while a judge has ruled that the PDH acted properly when banning Brigham and his American Medical Services (AMS) abortion chain from operating, directly or indirectly, in that state.
Nevertheless, the abortion mill remains open and doing abortions up to 24 weeks, according to the AMS web site.
The State of Pennsylvania had revoked clinic licensing for five of Brigham's abortion locations in July, 2010, citing violations that endangered the public. Brigham appealed and last month, a judge ruled that revocation of the clinic licenses, including the Allentown facility, was justified.
"It is outrageous that Allentown Medical Services is still in business, especially in light of the judge's findings and the horrific and dangerous conditions discovered there that place the health and lives of women at risk," said Operation Rescue President Troy Newman.
An inspection that took place on May 26, 2011, discovered out-of-date medicine, metal instruments with a brown material in the hinges and inside the supposedly sterile packaging, surgical instruments tossed in unsterilized drawers, and surgical instruments stored in a "musty" smelling suitcase in broken wrappers – all of which were considered by employees to be ready for use on patients.
Perhaps most horrific was the discovery of a freezer where "Infectious Waste", (the remains of aborted babies), was stored that was smeared with what an employee acknowledged was blood and contained a thick layer of frozen blood in the bottom.
Other violations included:
State mandated patient safety meetings were conducted via teleconference, with the Allentown safety officer, who does not even work at the Allentown clinic, calling in from New Jersey. This teleconferencing practice violates Pennsylvania law.
Dirty recovery room blankets and heating pad covers were discovered that workers admitted were washed at home by employees "occasionally."
An earlier inspection in January, 2011, noted that patients were not properly monitored during or after their abortions.
No corrective plan for any of these or the many other discovered violations is on file with the Department of Health.
In spite of being ordered not to have anything to do with providing abortions directly or indirectly in Pennsylvania, the Allentown Medical Services remains at least indirectly under Brigham's control. When served with the order, Brigham reorganized his Pennsylvania clinics under the name of Rose Health Services and transferred ownership to an elderly woman in Ohio, who was later discovered to be his mother. Brigham continues to offer services in Allentown as part of his American Women's Services abortion chain that spans four states.
Last year Brigham made headlines after he and several associates were caught operating an illegal late-term abortion ring after one of his patients suffered a seriously botched abortion at a secret abortion clinic in Elkton, Maryland. The abortions were started illegally in New Jersey by Brigham and finished in Maryland where Brigham holds no medical license. (Background documentation.) As a result, Brigham's New Jersey medical license was suspended in September, 2010.
His Pennsylvania medical license was surrendered in 2004. A New York judge once ordered him to stop advertising his abortions as "safe" and "painless." His license was later revoked in that state. He currently holds no active medical license in any state, yet his abortion clinics continue to operate.
"Brigham has a long history of illegal activity and negligent behavior that endangers women and wrongly takes the lives of innocent pre-born babies that laws have been enacted to protect," said Newman. "It is frankly shocking and unconscionable that the State of Pennsylvania allows Brigham's continued illegal association with this seedy abortion clinic that has severe and gross health and safety violations of the law on file. The public needs to let the Pennsylvania Health Department know that people are watching this case closely and that the Allentown Medical Services abortion clinic must be immediately closed in the interest of public safety."
UPDATE: The Pennsylvania Dept. of Health has asked that calls concerning Allentown Medical Services be directed to 1-800-254-5164. They further have informed us that the Department will accept oral complaints received via the telephone number referenced above or at http://www.portal.state.pa.us/portal/server.pt/community/complaint_form/20164. It is not required that the individual file a formal written complaint. These complaints will then be reviewed and handled by health care surveyors who are trained to review and investigate these matters. To complain about Brigham, contact the Department of State as they handle physician licensing at 717-787-8503 or click to e-mail them at RA-BPOA@state.pa.us.