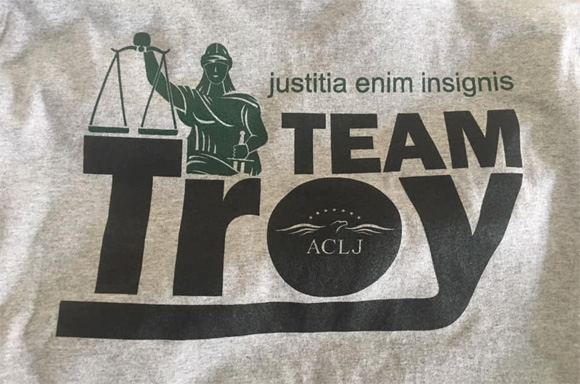 By Cheryl Sullenger
San Francisco, CA – The RICO case filed by Planned Parenthood against Troy Newman, President of Operation Rescue, and other pro-life activists, including Sandra Merritt, David Daleiden, and Albin Rhomberg, who were involved in investigating the trafficking of aborted baby body parts for profit, continued yesterday with a development of note.
An observer inside the courtroom told Operation Rescue that one abortionist took the stand who said he had a brief discussion with undercover journalists from the Center for Medical Progress. When asked why he wanted to talk to the journalists, who posed as representatives of an organ procurement company, the abortionist responded, "We provide livers, kidneys and intestines."
That abortionist also confessed, "We generate a large amount of medical waste."
In this case, "waste" is a euphemism for is the broken bodies of aborted babies — a valuable commodity in the underground world of organ trafficking.
(We wish we could say more about this, but, because Newman is a defendant in this case, we are limited in what we can share.)
Meanwhile, Jay Sekulow of the American Center for Law and Justice (ACLJ), who represents Newman, shared this brief update:
After fighting an intense legal battle to keep out evidence, Planned Parenthood's own attorney just opened the door to some disturbing testimony in our trial.

The witness – a pro-life grandmother – testified that she participated in the undercover investigative videos to see if Planned Parenthood was engaging in criminal activity, profiting from the sale of aborted babies, altering abortion procedures, and committing partial-birth abortions.

This is a very big deal.

We know that Planned Parenthood kills over 330,000 unborn babies a year. It is an abortion behemoth. Now, the abortion giant plans to "double down on abortion." We can't let it bury the truth.
The trail continues today and is expected to last at least four more weeks, or perhaps longer. Please continue to pray that the truth about Planned Parenthood's activities involving the killing of innocent children and the sale of aborted baby remains is fully exposed.