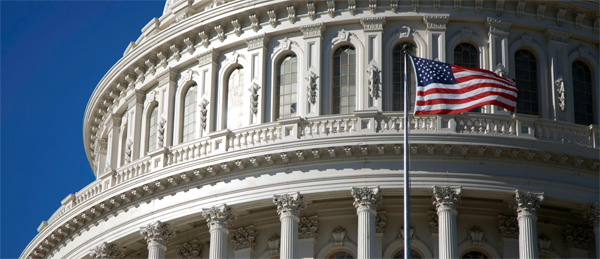 By Cheryl Sullenger
Washington, DC – The Select Investigative Panel on Infant Lives has announced that it will begin issuing subpoenas next week to two businesses and one publicly-funded university in an attempt to obtain information in its investigation of abortion abuses. All three institutions have been uncooperative with the Select Panel's requests to voluntarily provide information to the Committee.
Chairman Marsha Blackburn released a statement on Thursday indicating that subpoenas would go out to the following:
• Stem Express, a California organ procurement company that profited from contracts with Planned Parenthood and other abortion businesses for the purchase of aborted baby remains for "research" according to video and documents obtained by the Center for Medical Progress.
• University of New Mexico, a tax-funded institution that operates a free-standing abortion business, UNM Center for Reproductive Health, and also has a relationship with Southwestern Women's Options to provide emergency hospital care for its frequent patients that suffer life-threatening abortion-related complications.
• Southwestern Women's Options, an abortion facility that conducts abortions throughout all nine months of pregnancy. Documentation obtained by Tara Shaver of Protest Albuquerque shows an alarming pattern of abortion injuries at this facility, which takes advantage of New Mexico's lack of abortion laws to conduct very late abortions that are illegal in other states.
"It will be interesting to see what happens next. The subpoenas will set up a showdown between the rule of law and those who routinely act outside it. Will there be compliance with the subpoenas or will these members of the Abortion Cartel continue to behave as if they are above the law?" said Troy Newman, President of Operation Rescue. "We hope there is compliance, but the Committee must be prepared for the same arrogant defiance we have seen so often in the past."
Operation Rescue has worked with Shaver to expose the safety issues posed by Southwestern Women's Options, which is ill-equipped to handle complications that can arise from risky late-second and third trimester abortions. Last month Operation Rescue named Southwestern Women's Options among the six most dangerous abortion businesses in the U.S.
According to a consent form obtained by Shaver, the remains of babies aborted at Southwestern Women's Options, are automatically used in research. Since the "consent" for research is buried in the same consent form for the abortion, it is doubtful many women even realize their babies are being turned into fodder for laboratory experimentation.
In addition, Operation Rescue and Shaver have often teamed up to expose the University of New Mexico's participation in abortion and their efforts to protect and advance dangerous, unrestricted abortion in that state.
"This is a unique opportunity for the Committee to tear off the veil of secrecy that is protecting a corrupt system that is shielding abortion businesses from responsibility for substandard operations that is brutally killing babies just weeks or days from delivery and endangering the lives of women every day," said Newman.
So far, Stem Express, UNM, and Southwestern Women's Options have been uncooperative with efforts by the Committee to obtain information from them on a voluntary basis.
Blackburn revealed that the Committee has sent out over 30 letters requesting information to aid the investigation, which has now expanded beyond the topic of fetal tissue trafficking by Planned Parenthood.
Read Blackburn's Press Statement