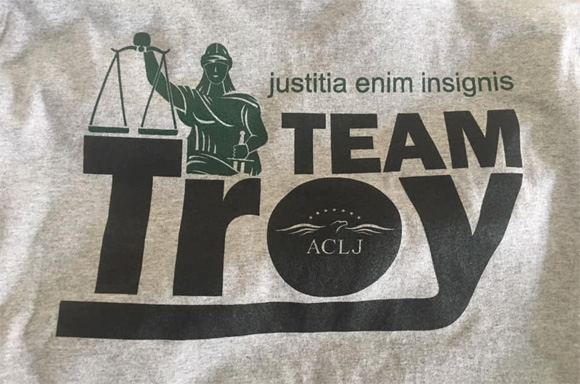 By Cheryl Sullenger
San Francisco, CA – Closing arguments are set to begin today in the Planned Parenthood v. CMP et. al. case in the Federal Courtroom of Judge William Orrick in San Francisco.
Defendants in the case include Troy Newman of Operation Rescue, Sandra Merritt, Albin Rhomberg, David Daleiden, and Adrian Lopez, along with two business entities, Center for Medical Progress and Biomax.
The case stems from the release of several undercover videos in the summer of 2015 that showed Planned Parenthood executives discussing the sale of aborted baby parts for "valuable consideration" and methods used to ensure that tissues and organs of babies that were being aborted were intact in order to bring top dollar.
The videos were produced by the Center for Medical Progress under the direction of David Daleiden. Troy Newman served as a CMP Board member at the time of the undercover investigation.
Each side will get three hours to make their final case to the jury of eleven. Then, it is expected that on Wednesday, jury instructions will be read and the case will go to the jury for deliberations.
Troy is being ably defended by a team of attorneys from the American Center for Law and Justice (ACLJ).
If they lose, the defendants could be forced to pay millions of dollars in combined damages, punitive damages, and attorney fees to Planned Parenthood, all of which will be appealable.
Jury instructions and jury forms are lengthy in this complex case. It is unknown how long the jury will need for their deliberations.
Please pray for Troy and all the other defendants and their legal teams during these important final steps of this punitive trial.