By Cheryl Sullenger
Chicago, IL – Over the past twenty months, a dozen ambulances have transported abortion patients to hospital emergency rooms from the Near North Planned Parenthood abortion facility in Chicago, Illinois.
The most recent medical emergency occurred on October 30, 2019, when an ambulance was called for a 24-year old woman who was under sedation while hemorrhaging after an abortion.
A recording of the 911 call was provided to Operation Rescue by the Pro-Life Action League.
During that call, the Planned Parenthood caller told a 911 dispatcher, "We have a patient who is post-procedure and she's having some bleeding. She is sedated and she's with the doctor and a nurse anesthetist, but we need an ambulance."
The need for an ambulance is an indication that the bleeding was not under control and/or the patient had lost a significant amount of blood.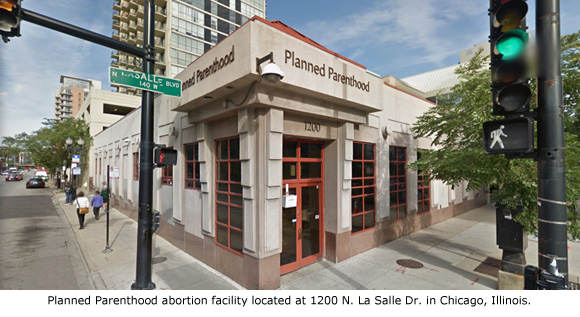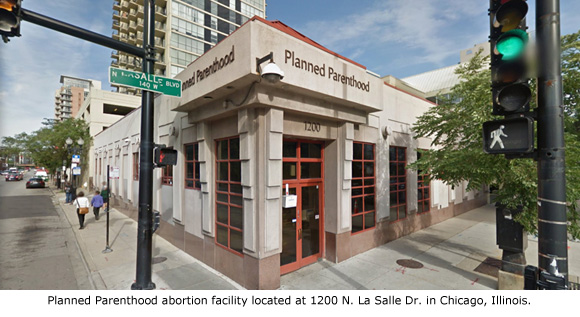 Hemorrhaging during or after an abortion is the most common reason for ambulance transports from abortion facilities, according to Operation Rescue's records of hundreds of such incidents.
Even though hemorrhaging is an expected abortion complication that can be life-threatening, Planned Parenthood facilities nationwide are not equipped to control or treat this complication.
In fact, in 2012, Tonya Reaves died from internal hemorrhaging after an abortion at the Near North Planned Parenthood facility.* Her abortionist, Mandy Gittler, allowed Reaves bleed for over five hours before she was finally transported to Northwestern Memorial Hospital, where heroic – but futile – efforts were taken to save her life. Planned Parenthood settled a lawsuit brought by her surviving family for $2 million.
"Not only is abortion dangerous for women, it is sometimes fatal. The hundreds of medical emergencies at Planned Parenthood and other abortion facilities over the past few years is just the tip of the iceberg because pro-life activists are not always around to witness such incidents," said Operation Rescue President Troy Newman. "All of Planned Parenthood's rhetoric about abortion safety is simply propaganda meant to convince the public that abortion is good for women, when nothing could be farther from the truth."
Learn more about medical emergencies at abortion facilities around the nation at Abortion911.com.
__________
*Initial news reports, which now appear to be in error, indicated that Reaves was transported by ambulance from a Planned Parenthood facility on Michigan Avenue, but that facility was not known to conduct surgical abortions at that time. Based on information in Gittler's deposition taken in the Jones v. Planned Parenthood of Illinois, et al wrongful death suit, the site of Reaves' fatal abortion was more likely the Near North Planned Parenthood.