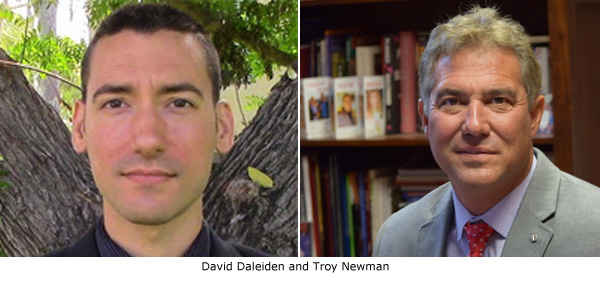 San Francisco, CA — A flurry of motions and briefs have been filed by attorneys on behalf of the Center for Medical Progress, David Daleiden, Troy Newman, and other defendants in two federal suits that were brought by the National Abortion Federation and Planned Parenthood for the purpose of blocking the further release of videos obtained during an undercover journalistic study on the illegal sale of aborted baby parts.
"If the Planned Parenthood and the NAF lawsuits could be characterized as 'The Empire Strikes Back' in response to the incriminating CMP videos, these motions and briefs would represent 'The Return of the Jedi,'" said Cheryl Sullenger, Senior Vice President of Operation Rescue. "This puts the defendants on the offensive and seeks to clear the way for the release of additional evidence against both abortion organizations obtained through the CMP's undercover investigation."
Newman, who is President of Operation Rescue and was a founding board member of the Center for Medical Progress, is being ably represented in both cases by the American Center for Law and Justice.
A motion to dismiss the Planned Parenthood suit has been filed on behalf of all defendants in that case, including Daleiden and Newman, by an impressive team of attorneys with Life Legal Defense Foundation, the Thomas More Society, and the American Center for Law and Justice, among others.
The motion argues that Planned Parenthood's attempt to use RICO, a Federal statute that is meant to curtail racketeering and organized crime, is baseless and violates the defendants' free speech rights.
Also filed on behalf of Daleiden and Newman is an Appellate Brief with the Ninth Circuit Court of Appeals in the National Abortion Federation case. That brief argues that an injunction issued by Federal District Judge William Orrick violates the free speech rights of journalists and should be lifted. It criticizes Judge Orrick's negative commentary he videos.
The brief argues in part:
The court impugned Appellants' undercover journalism as "fraud," contrary to precedents holding that undercover investigation is not "fraud" and merits First Amendment protection. The court effectively unsealed its own commentary on the enjoined materials while prohibiting any other speaker from reviewing or addressing them, thus privileging its own viewpoint and shielding its reasoning from public scrutiny.
Also recently filed are six Amicus briefs supporting the pro-life defendants and one neutral brief filed by a group of law professors that discuss the serious issues related to the First Amendment in this case. Groups filing Amicus briefs supporting Daleiden and Newman include:
• American Catholic Lawyers Association
• Charlotte Lozier Institute
• Justice and Freedom Fund
• Law Firm of Peace | Crowell
• Attorney Generals of 14 states
• Susan B. Anthony List
• Several Members of Congress
Contrary to media reports that the videos have been discredited, an independent forensic analysis has confirmed that the CMP videos are authentic, not deceptive in any way, and present the speakers' conversations in an accurate manner.
"These cases are a desperate attempt by Planned Parenthood and the National Abortion Federation to keep over 500 hours of previously unreleased videos from seeing the light of day. They know if the rest of the evidence comes out, they will be incriminated beyond all doubt," said Sullenger. "Planned Parenthood and their friends at the NAF have a lot to hide, and as we have seen, they aren't afraid to lie to the American people to cover up the truth. I am confident that when all the facts are revealed, David Daleiden, Troy Newman, and the work of the Center for Medical Progress will be vindicated and those responsible for profiting from the illegal sale aborted baby remains will be punished."