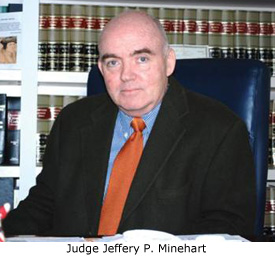 Philadelphia, PA – As jury deliberations continue this morning in the Kermit Gosnell murder trial, Judge Jefferey P. Minehart has called the jury into the courtroom to question them about the Fox News Special that ran over the weekend called "See No Evil." According to sources inside the courtroom, Minehart intends to ask the jury if any of them saw the special.
UPDATE: Reports from the court now indicate none of the jurors saw the Fox News special so it appears that the issue will have no impact on the case.
McMahon said that he believed that the special was meant to sway the jury.
"It was irresponsible to put on that show," Gosnell's attorney, Jack McMahon said, according to tweets from J.D. Mullane of PhillyBurbs.com.
Sean G. O'Sullivan, of the News Journal in Delaware, tweeted, that McMahon said, "They [Fox News] should be ashamed -but shame and Fox News are not mutually exclusive."
"McMahon's political bias has no place in the courtroom. News reporters have a responsibility to report the news, whether this judge likes it or not," said Operation Rescue President Troy Newman. "Besides, the jurors were repeatedly warned not to look at media reports and there is no reason to believe that they are not complying with that order. They seem to be taking their jobs as jurors seriously."
Jurors are attempting to decide whether the illegal late-term abortionist committed murder when he severed the spinal cord of newborn infants born alive after abortions in his squalid West Philadelphia "House of Horrors."
The racially mixed jury of seven women and five men have been deliberating on the case against Gosnell and his co-defendant Eileen O'Neill since Tuesday afternoon. It appeared from questions sent out by the jury that questions involving O'Neill's less serious charges were considered first, but by Friday, the focus of the questions have shifted to Gosnell.
The jury asked for information to help them differentiate between the four babies for which Gosnell stands accused of First Degree Murder. If convicted of one of the four counts, Gosnell could face the death penalty.
Baby Boy A was the biggest baby , conservatively estimated to be no less than 29.4 weeks gestation, but was likely older. He was tossed into a plastic shoe box that was too small for him. Witnesses saw him move until Gosnell severed his spinal cord with surgical scissors. Gosnell joked that "this baby is big enough to walk around with me or walk me to the bus stop.
Baby C was over 25-weeks gestation observed to be breathing for 20 minutes until Gosnell's employee, Lynda Williams, inserted surgical scissors into the baby's neck and "snipped" the spinal cord as Gosnell has told her to do.
Baby D was born alive into a toilet and was seen struggling, using swimming motions in an attempt to get out of the toilet bowl. Adrienne Moton pulled the baby out and "snipped" the neck, as Gosnell had taught her to do, while the mother watched.
Baby E was born alive at over 23 weeks gestation and was heard crying and "whining." Witnesses saw Gosnell go into the room then came out with the dead baby — which now had an incision in its neck — and tossed it into the waste bin.
Gosnell is also charged with Third Degree Murder in the death of a patient, Karnamaya Mongar, a 41-year old immigrant who was overdosed by Gosnell's unqualified staff, then not given proper emergency care once she stopped breathing during her abortion.
Gosnell also faces nearly 300 charges in all, some of which were not disputed by the defense, such as felony abortions beyond the legal limit of 24 weeks and over 220 violations of the state's informed consent laws.
The jury is also considering charges against Eileen O'Neill, an unlicensed employee who masqueraded as a licensed physician. O'Neill faces no counts related to the abortions and murders, but does face serious charges of Theft by Deception, Conspiracy, and participating in a Corrupt Organization.
"We continue to pray for justice to be done. There is a sense that the jury could come back soon," said Troy Newman, President of Operation Rescue. A representative from Operation Rescue was present during much of the trial. Her reports have been posted at OperationRescue.org.