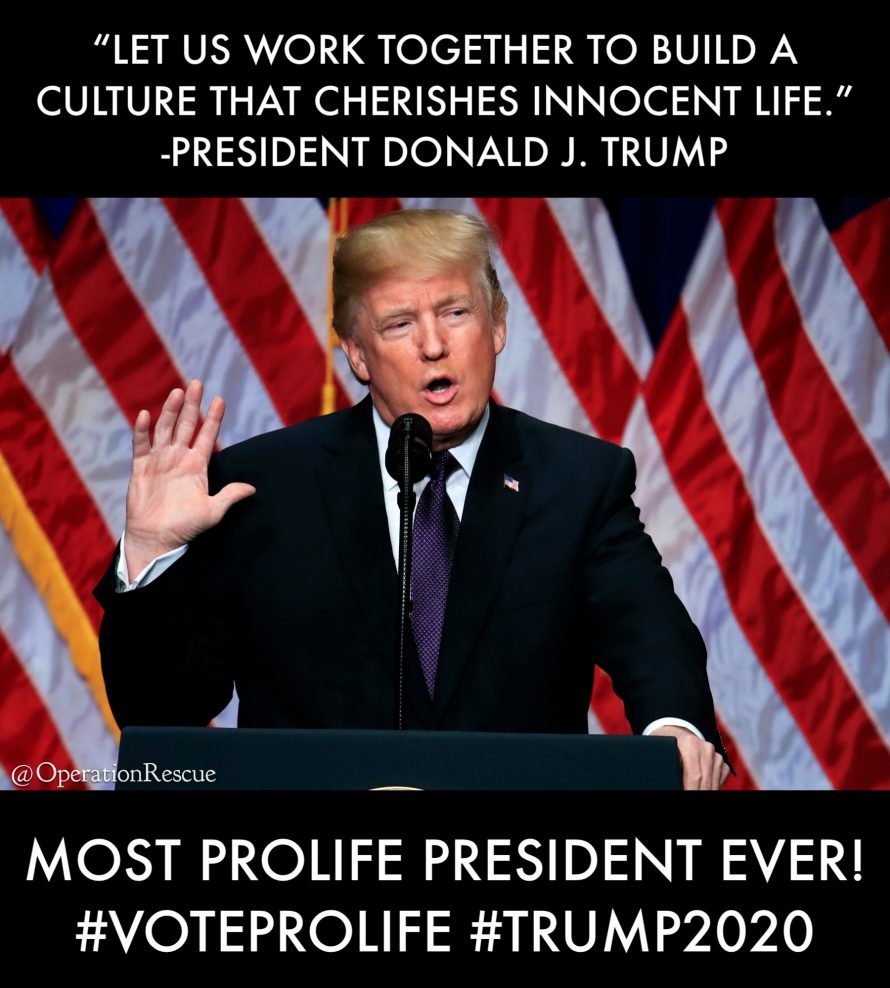 By Cheryl Sullenger
From now until Election Day on Tuesday, November 3, 2020, there are several noteworthy events that will be of interest to pro-life supporters. From voter registration deadlines to the long-anticipated Presidential debates, Operation Rescue has listed information about these events for your convenience.
Be sure to follow @OperationRescue and @SullengerCheryl on Twitter.  We will be posting frequently during the debates and other events.
Presidential and Vice-Presidential Debates
First of three scheduled Presidential debates between President Donald J. Trump and Democrat challenger Joe Biden is set to take place on Tuesday, September 29, 2020, from 9:00 – 10:30 pm EDT.
It will be held at Case Western Reserve University in Cleveland, Ohio, a location that some might remember is the hospital where Lakisha Wilson died after a horrifically botched abortion at the Preterm abortion facility in Cleveland. The topic of abortion is sure to figure in this important debate.
It will be moderated by Fox News' Chris Wallace.
Please check your local listings and streaming services for viewing options for this and all other debates.
Next up will be the Vice-Presidential debate between Vice President Mike Pence and Democrat candidate Kamala Harris.
This debate will be held on Wednesday, October 7, 2020, at 9:00 – 10:30 pm EDT. It will be held at the University of Utah in Salt Lake City, Utah. Moderator ill be USA Today's Washington Bureau chief, Susan Page.
The second Presidential debate is set for Thursday, October 15 at 9:00 – 10:30 pm EDT. It will take place at the Adrienne Arsht Center for the Performing Arts in Miami, Florida, with Steve Scully, political editor of C-SPAN moderating
The third Presidential debate is scheduled for October 22, 2020, at 9:00 – 10:30 pm EDT. Belmont University in Nashville, Tennessee, is the location of this final debate. Kristen Welker, NBC News White House correspondent, will moderate.
Confirmation Hearings for Supreme Court Nominee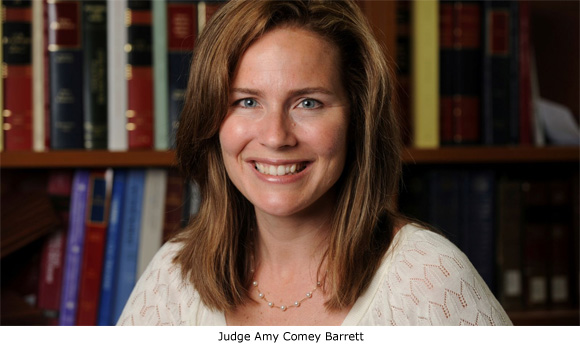 Confirmation Hearings for Supreme Court Nominee Amy Coney Barrett are scheduled to begin on Monday, October 12, 2020, before the Senate Judiciary Committee.
Senator Lindsey Graham, who chairs the committee, has said he hopes to have her approved by October 26, after which it will be up to Sen ate Majority Leader Mitch McConnell to schedule a confirmation vote in the full Senate. President Trump has indicated that he hopes she is confirmed by Election Day.
The hearing can be seen on C-SPAN and is expected to be carried by other networks.  More information about scheduling can be found on the Senate Judiciary Committee's web site.
Voter Registration Deadlines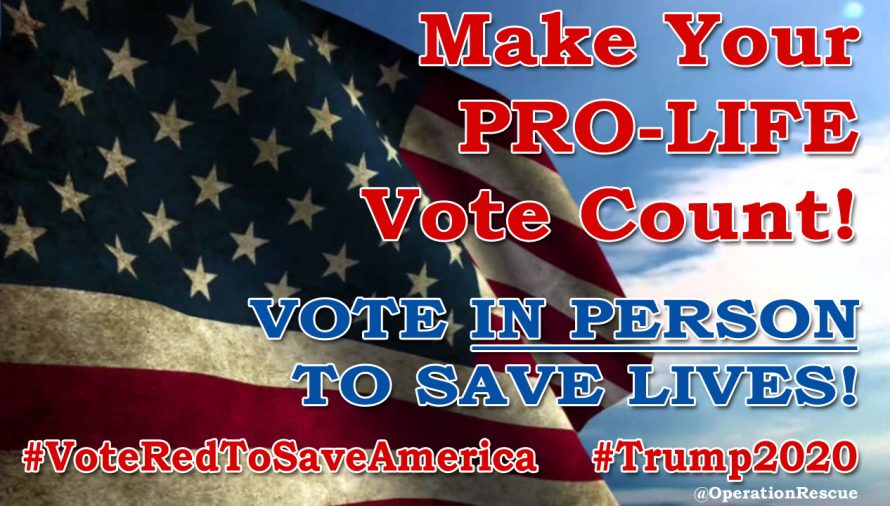 This is very important! In order to vote in the November 3, 2020, election, you must be registered to vote. Deadlines for voter registration vary by state, but come as early as the first week in October.
Check to make sure you are registered to vote at voter.org.
Check voter registration deadlines for your state at https://www.vote.org/voter-registration-deadlines/.
Please encourage your friends and family to make sure they are registered, too!
Operation Rescue urges all pro-life supporters to vote – in person, if possible — for President Donald Trump and pro-life GOP candidates in the US House and Senate.
Comey Testimony before the Senate Judiciary Committee
For those following the Crossfire Hurricane scandal, former FBI Director James Comey is expected to testify before the Senate Judiciary Committee regarding Crossfire Hurricane on Wednesday, September 30, 2020, at 10:00 am ET. These hearings are televised on C-SPAN and other stations. Please check your local listings.
Crossfire Hurricane was the code name for the FBI's so-called investigation into Russian collusion that resulted in the abuse of the FISA warrant process in order to spy on President Trump's 2016 Presidential Campaign and later during the beginning of his administration. While this has no direct pro-life connection, it is important because of the implication that former Obama Administration personnel attempted to overthrow a duly elected President of the United States. The hearing may provide new information that could impact the 2020 election.
Trump Rallies – er – "Peaceful Protests"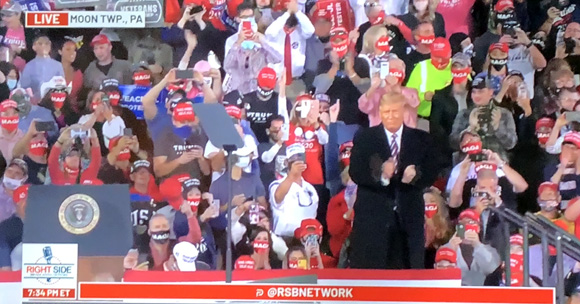 We can show our support for President Trump by watching or attending his rallies, which have been referred to as "Peaceful Protests" in the age of COVID-19 because in some states, rallies are limited, but protests are not.  The next two rallies are scheduled as follows.
Wednesday, September 30, 2020, at 05:00 pm (CDT)

Location: Duluth International Airport

Friday, October 02, 2020 at 07:00 pm (EDT)

Location: Orlando Sanford International Airport
These rallies are best watched at Right Side Broadcasting Network, which streams these events live in their entirety and without interruption on YouTube.com. https://www.youtube.com/c/RightSideBroadcastingNetwork
New rallies are being added on a frequent basis. Check President Trump's event schedule for more at https://www.donaldjtrump.com/events/.
Please Use Our Meme Library!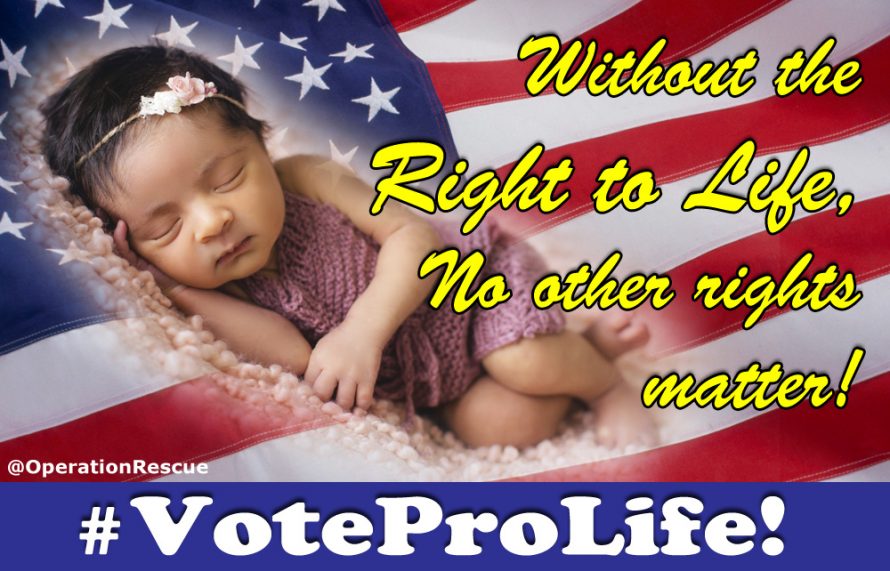 Operation Rescue has prepared a library of pro-life memes in support President Trump for you to share on social media. You can access our meme library here.  Don't forget to follow @OperationRescue and @SullengerCheryl on Twitter.  We invite you to RT or tag us in your own posts.