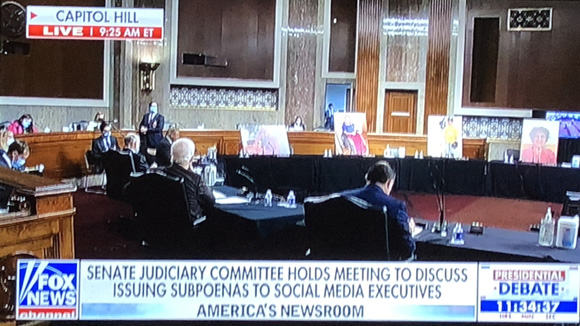 By Cheryl Sullenger
Washington, DC – In a surprisingly quick vote, the Senate Judiciary Committee voted 12-0 to advance the nomination of Amy Coney Barrett out of committee.
All Democrat members of the committee boycotted the hearing and did not cast votes.  Instead, in a bit of political theater, they each left large photos of people they claim will lose health insurance in their otherwise empty seats.
The Democrats opined that Barrett would rule to strip Americans of their health insurance – a hysterical claim based in emotion and without evidence.
"We congratulate Amy Coney Barrett on sailing through the Judiciary Committee hearing process with grace and integrity," said Operation Rescue President Troy Newman. "We hope the vote in the full Senate will go so smoothly and look forward to her speedy confirmation as the next Associate Justice on the U.S. Supreme Court.
Senate Majority Leader Mitch McConnell has already announced that Barrett's nomination is set for a final confirmation vote on Monday, October 26, 2020.