An Exclusive Operation Rescue Special Report
By Cheryl Sullenger
Cleveland, Ohio – Tia Archeiva Parks was a 26-year-old mother of a little girl that had just turned four when she walked in to Preterm, a Cleveland abortion facility, on June 7, 2019, for what seemed like a routine abortion in her first trimester of pregnancy.
But the results were anything but routine. By the time the sun set the next day, Tia Parks was dead.
Parks had a rare potentially life-threatening condition known as heterotopic gestation that went undiagnosed by Preterm staff.
The postmortem diagnosis of a heterotopic gestation means that Parks carried two pregnancies – fraternal twins – one of which was implanted inside the uterus, and one that implanted in her left fallopian tube.
Tia Parks died from internal hemorrhaging from a ruptured left fallopian tube that occurred either during the abortion of the baby in her womb — possibly due to the force of the suction procedure — or immediately after.
"It was reckless for Preterm to conduct Parks' abortion in their outpatient clinic – especially since they are so prone to inflicting life-threatening injuries on women during abortions. We have documented over two dozen medical emergencies there, and we know that is just a fraction of women who have been hospitalized after abortions at that facility," said Troy Newman, President of Operation Rescue. "Ms. Parks had several health issues that made her a high risk patient who should have been referred for proper medical care in a hospital setting where her tubal pregnancy may have been detected. That may have spared her life and the life of her baby in the womb."
Molly Smith, President of Cleveland Right to Life, was tipped off to Parks' abortion-related death then informed Operation Rescue, which obtained a copy of her autopsy report. That report shed further light on what happened to Parks.
At five feet seven inches tall, Parks weighed 305 pounds. This alone put her at increased risk of serious complications.
She also suffered from an enlarged heart that the autopsy report described as "globoid and floppy in configuration." The average adult female's heart weighs about 285 grams. Parks' heart weighed 520 grams. All four chambers of her heart were dilated, making it unable to pump blood as efficiently as it should have done.
That condition also placed Parks at high risk for a surgical abortion in an outpatient setting.
Timeline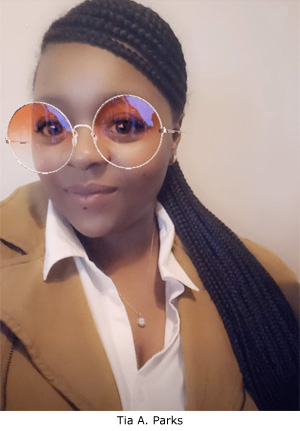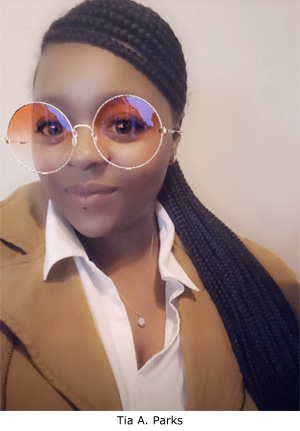 On June 7, Tia Parks underwent a surgical abortion at Preterm, an abortion facility located at 12000 Shaker Boulevard in Cleveland, Ohio. Afterwards, she was released and sent home to recover.
Local pro-life activists who regularly offer help to women outside Preterm told Operation Rescue that abortionist Mitchell Reider was seen at Preterm that day and was believed to have been responsible for conducting the abortion procedures, including Parks'.
By the next afternoon, Parks' condition had seriously deteriorated and she was rushed by ambulance to the Cleveland Clinic complaining of acute abdominal pain and diaphoresis, the medical term for intense sweating.
She as admitted to the Cleveland Clinic at 1:48 p.m., where she was diagnosed with free fluids in the abdomen. Treatment began, but it was too late. Parks suffered a cardiac arrest and died at 5:01 p.m., leaving her young daughter motherless.
Autopsy findings
The autopsy report noted that the free fluids in the abdomen detected by staff from the Cleveland Clinic was actually 2300 ml (nearly 5 pints) of blood that was the result of hemorrhaging due to a ruptured left fallopian tube.
The autopsy found placental tissue erupting from the tear in the tube and into the abdomen. It also found a placental attachment site on the inside of her uterus. Although Parks' abortion a day earlier was never mentioned in the autopsy report, the documentation of a placental attachment site confirms that her intrauterine pregnancy had been aborted.
Round marks were noted on her chest from the defibrillator pads that were used in a vain attempt to save her life.
Parks official cause of death was hemoperitoneum (blood in the abdominal cavity) due to a ruptured fallopian tube due to a heterotopic gestation.
Lakisha Wilson
Tia Park is the second woman to die from complications to an abortion at Preterm. In March 2014, Lakisha Wilson, 22, died from hemorrhaging that was not detected immediately after a second trimester abortion. By the time Preterm staff called 911 for help, Wilson had already stopped breathing.
Unfortunately, despite formal complaints and public calls for disciplinary action and closure of the clinic, no action was ever taken against Preterm or Wilson's abortionist Lisa Perriera. In fact, Perriera was given a promotion and an award the following year by the Physicians for Reproductive Choice.
Pattern of related emergencies
In another incident that reflects the dangers of out-patient abortions on women with high risk factors, a Preterm employee requested additional assistance from 911 for a hemorrhaging woman who weighed about 300 pounds had to be carried down the stairs to an ambulance after the elevator at Preterm broke down. The woman's estimated blood loss was 600 cc's, or in American measures, over 20 ounces.
Preterm is also not above discharging women who have not been stabilized after surgical abortions. Last November, Preterm released a woman who was hemorrhaging badly because staff were in a hurry to close for the day. Bleeding through her clothes and in pain, the woman was forced to call 911 for herself just outside Preterm's front door without help from Preterm's staff.
Blood loss after surgical abortions at Preterm is common. During the most recent medical emergency at Preterm, which occurred on April 17, 2019, two ambulances responded for a 32-year old second trimester patient who was also hemorrhaging uncontrollably.
Local pro-life supporters speak out
A press event will be held at Preterm on Tuesday, September 17, 2019, at 10:00 AM, led by Pastors Walter and Darleen Moss. The event will address the harm and loss of life at Preterm, which targets poor urban women of color for abortions. The public is encouraged to attend in support of efforts to protect women and their babies by closing the Preterm abortion facility.