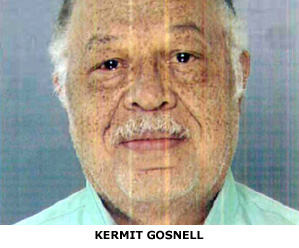 Philadelphia, PA — Legal troubles of a Pennsylvania abortionist who killed two women during botched abortions continue to mount.
Last week a spokesperson with the District Attorney's office confirmed that a grand jury has begun to investigate abortionist Kermit Gosnell, 69, whose medical license was suspended after officials investigating the November abortion-related death of Karnamay Mongar found a virtual "shop of horrors" at Gosnell's West Philadelphia abortion clinic. Authorities found filthy and deplorable conditions along with a collection of aborted babies dating back 30 years.
That means that criminal charges could soon be filed against Gosnell. Illegal late-term abortions and illegal distribution of controlled substances are among possible charges.
Also last week, the State of Pennsylvania announced that is trying to permanently close Gosnell's abortion clinic after he failed to file a legal answer to the charges against him.
In addition to the filthy conditions and the bizarre collection of aborted baby remains, the state also discovered at the clinic a dozen violations of the law that included a lack of resuscitation equipment, emergency exits that were blocked with debris, and no easy access for gurneys in the event of an emergency. The conditions led to the Health Department declaring clinic conditions to be "a clear danger to the public."
Since the Gosnell case became public, other women who suffered horrific abortion experiences with Gosnell have come forward to tell their stories.
"As shocking as the Gosnell case is, it should be remembered that he is not the exception to the rule, but is an example of what one can expect to find at abortion clinics across the country. A lack of willingness to enforce the law is the biggest obstacle to insuring that the public is protected from unscrupulous and dangerous abortionists," said Operation Rescue President Troy Newman, who is closely monitoring the legal action against Gosnell.
"The Gosnell case is also an example of what can be done when the authorities are motivated to enforce the law. Suspending Gosnell's medical license has likely saved other women from suffering perhaps the same fate as Karnamay Mongar. This should motivate authorities to investigate abortion clinics in every state."
Gosnell is scheduled to appear at a State Medical Board disciplinary hearing on May 20, when it will be determined if Gosnell's medical license will be permanently revoked.