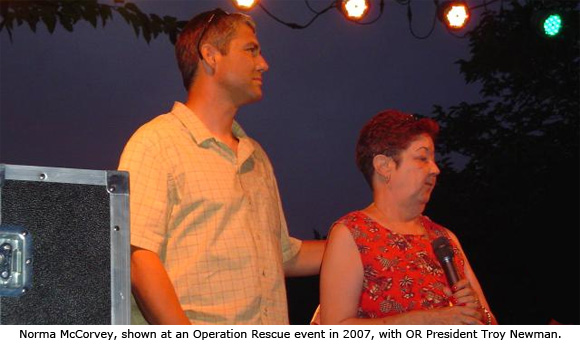 Operation Rescue has joined with other national pro-life leaders, who personally knew Norma McCorvey, in signing an open letter to the FX filmmakers who produced a documentary on Norma's life called "AKA Jane Roe."
We maintain that media allegations that Norma McCorvey was paid to lie about being pro-life are completely false. We urge everyone who watches the production to do so with a healthy amount of skepticism in this day of agenda-driven Fake News.
To view Operation Rescue's original statement on this matter, please click here.
Below is our joint open letter to the FX film makers.
__________
Responding to massive media coverage calling Norma McCorvey's life into question, people who knew her say the media's conclusions are taking her life out of context – perhaps on purpose — in advance of the Friday, May 22 airing of the program.
JointNormaLetter 21MAY2020 on Scribd