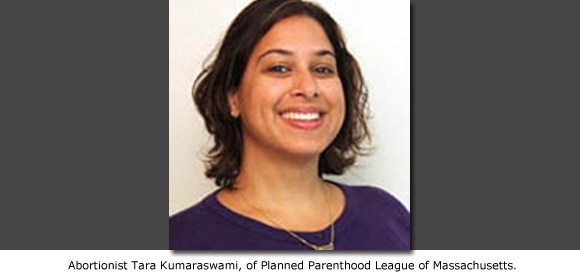 By Cheryl Sullenger
Worcester, MA — When Celina Casas filed a lawsuit on March 5, 2018, against Planned Parenthood League of Massachusetts for a traumatic abortion experience, she could not name the abortionist responsible because Planned Parenthood had concealed her name by redacting it from Casas' medical records.
Now, Casas' lawsuit has been amended to name Tara N. Kumaraswami, MD as having begun her ill-fated two-day abortion process.
As earlier reported by Operation Rescue, Casas reported to Planned Parenthood in Worcester, Massachusetts, for a second trimester abortion on March 12, 2015. It is now known that Kumaraswami conducted the first stage of the abortion, which usually involves the insertion of laminaria dilators into the cervix and doses of the drug Misoprostol, also known as Cytotec, which is used to soften the cervix in preparation for the completion of the abortion. Misoprostol also induces strong and unpredictable uterine contractions.
Casas claimed she was never informed that there was a risk of vaginal delivery prior to her next appointment.
The following day, March 13, 2015, the original complaint stated that Casas began experiencing "severe labor type pains" and called Planned Parenthood for advice and instruction. She was only told to take the prescribed pain medication. She was never advised that the contractions could cause delivery, and she was never told to seek medical attention.
That night, Casas delivered her baby in her home's bathroom. The lawsuit claims the incident caused her severe emotional and mental trauma. The suit also alleges that she suffered undefined "severe and permanent personal injuries."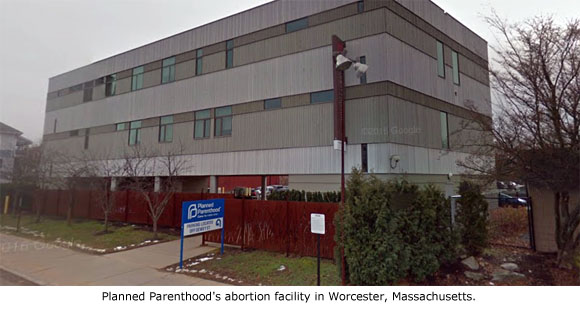 "It's unbelievable that Planned Parenthood decided to keep this woman in the dark by withholding that information from this her own medical record – after they failed to inform her of the risks of the type of abortion she was having," said Troy Newman, President of Operation Rescue.
Once Kumaraswami's name surfaced as Casas' abortionist, a complaint was filed with the Massachusetts Board of Registration in Medicine (MBRM) against her by a complainant who wishes to remain anonymous. In a letter from the MBRM dated November 26, 2018, the complainant was informed that a review of the complaint would take place.
Kumaraswami appears to have experienced multiple patient care issues in the past several months. She has been involved in a wrongful death suit and a medical malpractice suit filed by women in 2017. The wrongful death case was dismissed just four months later, with the likelihood it was settled out of court to keep the terms of the settlement out of the public record. Documents related to these cases are available at AbortionDocs.org.
"Between the Casas lawsuit and the pending Board review, it is hoped that both Planned Parenthood and their abortionist, Tara Kumaraswami, will be held accountable for their apparent mistreatment of Ms. Casas," said Newman.
But Newman understands that often pro-life supporters are conflicted about cases like this and would prefer to see justice for the baby — sometimes more than for the mother. But Newman believes it is possible to compassionately fight for justice for both.
"In this case, while the mother has suffered, the victim that suffered the most was the baby that died such a horrific death. Yet, we can have compassion for both mom and baby because mercy triumphs over judgement. The abortionists are the ones who profit from this suffering and are the most culpable. We work to expose their abuses and change the laws to protect women and their babies equally. Where legal remedies currently exist, we pray that justice is done to the extent the law allows. Beyond that, we must leave the judgment for everything else up to God."
Read Operation Rescue's original report from March 20, 2018.