By Cheryl Sullenger
Miami, FL – An ambulance was called to the Eve of Kendall abortion facility in Miami, Florida, on September 28, 2019, for a woman who had undergone a botched second trimester abortion.
According to the 911 records obtained by Operation Rescue, the woman had experienced significant blood loss, and despite efforts taken by the abortion facility staff, the woman's bleeding could not be completely controlled.
"We have a patient. She came in for a second trimester abortion. The procedure was done. She's stable. Her blood pressure is 105/60 but she's having consistent bleeding. . ." the abortion facility caller told the 911 dispatcher. "The bleeding's not stopping, so the doctor's just comfortable transferring her to the hospital."
The caller identified the woman as a 33-year old woman who was 22 weeks pregnant at the time of the abortion. Further information gave an indication of the extent of the hemorrhaging.
"We've given her a liter of lactated Ringer's. She's on the second liter so . . . So she has an IV in place. But, yeah, we just need a transfer."
Based on that information, it appears the woman's hemorrhage was serious, but perhaps not yet immediately life-threatening. According to an online search, it takes 3-4 liters of lactated Ringer's solution to compensate for 1 liter (35 ounces) of blood loss.
When further questioned by the 911 dispatcher, the caller tried to describe the emergency in more detail.
"It'll pause, then he'll do [stomach?] massages, but then it will keep on. It hasn't completely stopped. It'll pause, then he'll do stomach massages, but then it will keep on. It hasn't completely stopped," the caller said.
An ambulance was called and pro-life activists who were on the scene photographed the incident.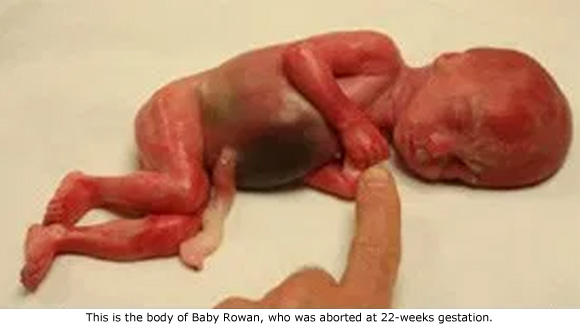 Just last month, it was announced that babies in Great Britain born a 22-weeks will now receive medical attention since advances have doubled the survivability rate over the past eleven years. The new guidelines were based on a review issued by the British Association of Perinatal Medicine.
According to its website, Eve of Kendall conducts abortions to 24 weeks gestation, but also offers abortions for "fetal anomalies," which means it is possible that it may do abortions much later.
The abortionist at Eve of Kendall is Gerald Applegate, who was involved in the death of a patient in 2000, while he was practicing in New York.
According to a news report published in the Post-Gazette.com on December 18, 2001, the woman, Julie Speicher, 32, was pregnant with her third child in February 2000, when she learned at a monthly check-up that her pre-born baby had died.
Applegate decided to perform the removal procedure, called an evacuation, in his office. When complications arose and Speicher stopped breathing, Applegate called 911. Paramedics inserted a breathing tube and took her to Passavant [hospital].

On Feb. 25, Applegate tried to evacuate the fetus again. But Speicher's condition deteriorated and the next day she died. The Allegheny County coroner's office classified the death as "therapeutic misadventure."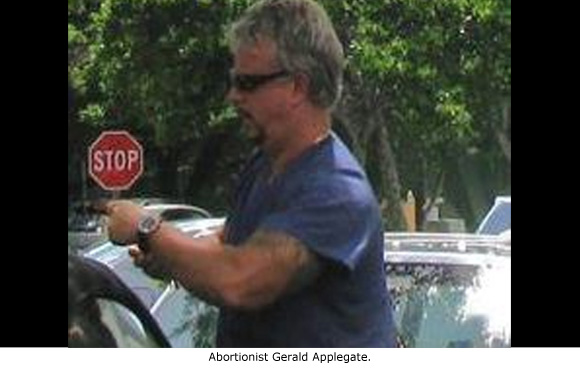 According to a lawsuit filed by Speicher's surviving family as reported by the Post-Gazette.com, Applegate had a history of hospital suspensions and malpractice lawsuits and was under suspension by Magee-Women's Hospital at the time of the operation."
In 2004, Applegate's New York medical license was suspended for misconduct in Pennsylvania where he had illegally prescribed controlled substances to his wife on 86 different occasions without keeping medical records. Four years later, his New York medical license was suspended once again. He also has a disciplinary history in Ohio, and Florida, where he failed to report the fact that he had been disciplined in other states.
"The Eve of Kendall abortion facility poses a clear and present danger to women. Its abortionist is at the bottom of a very rotten barrel of trouble abortionists that risk women's lives through their shoddy abortion practices," said Operation Rescue President Troy Newman. "Women should beware of the dangers that lurk there and avoid this clinic like the plague."
Links to additional documentation on this abortion business: