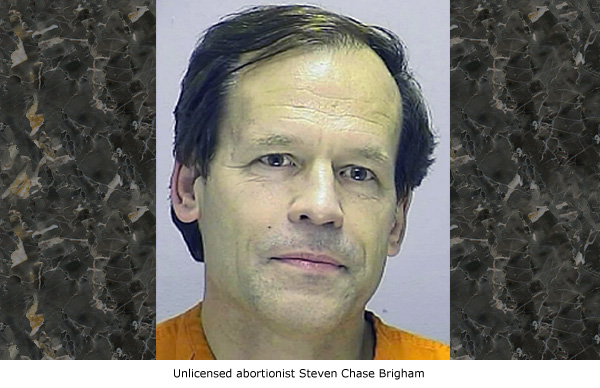 By Cheryl Sullenger
Trenton, NJ – New Jersey abortionist Steven Chase Brigham has been ordered to pay $420,000 to the New Jersey Board of Medical Examiners to cover the cost of prosecuting him. That decision was made today at a scheduled Board meeting.
"It is our hope that all of Brigham's assets will be seized and sold to cover this order, including all the equipment in his seventeen abortion facilities," said Operation Rescue President Troy Newman. "Given all the human misery he has caused over years of botched abortions and other illicit practices, the time for leniency is long past."
Brigham's last remaining medical license was revoked in August of this year after the Board found that he engaged in numerous violations related to a clandestine bi-state late-term abortion scheme that was uncovered when one of his patients suffered an incomplete abortion, ruptured uterus, and a pulled bowel.
Today's order only adds to Brigham's financial woes. Brigham has already been ordered to pay $140,000 in fines for his negligent and unethical behavior that led the Board to revoke his license. According to NJ.com, Brigham also owes the federal government $460,000, and a tax lien of that amount could force the Board of Medical Examiners to wait in line for payment.
In addition, because Brigham no long holds a valid medical license, his seven New Jersey abortion facilities should be forced to close since that state does not allow non-licensed individuals to hold ownership in medical facilities.
Brigham has a long history of criminal activity and disciplinary action can be viewed at AbortionDocs.org.