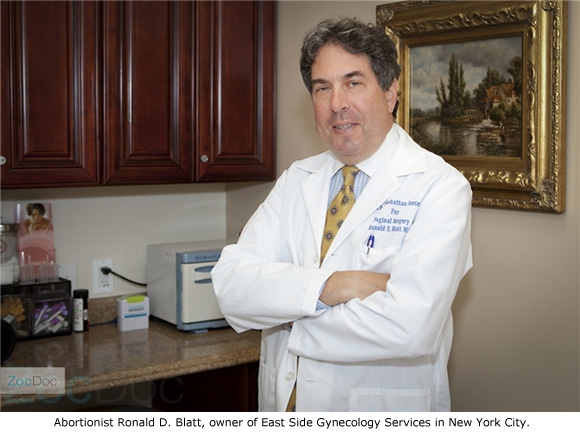 By Cheryl Sullenger
New York, NY – Cynthia Quintana-Morales was a healthy 30-year-old mother of two when she discovered she was pregnant in the spring of 2001. When she sought an abortion on May 7, 2001, with abortionist Ronald D. Blatt at his Eastside Gynecology, P.C., an abortion facility in New York, New York, she had no idea it would be the last thing she would ever do.
Once at the abortion facility and under the care of Blatt, Quintana-Morales was given an anesthetic drug called Brevital, which has the effect of slowing down the activity in the brain and nervous system. 
But something went terribly wrong, and she never woke up.
Quintana-Morales was transported to Lennox Hill Hospital, located in the Upper East Side of Manhattan, where she died on May 18, 2001, from anoxic encephalopathy due to cardio-respiratory arrest.
Anoxic encephalopathy, in layman's terms, is brain damage caused by hypoxia, or a lack of oxygen.
Her bereaved husband filed a malpractice/wrongful death lawsuit on March 3, 2003, against Blatt and Eastside Gynecology, P.C., that accused them of negligence, incompetence, and a failure to fully inform Cynthia Quintana-Morales of risks and options to the abortion procedure.
However, on April 27, 2001, just over a month after his patient's death, Blatt filed a new business listing with the State of New York under the name "East Side Gynecology Services, P.C." – the business name he continues to operate under today.   No doubt that was done so that his abortion business could continue without being encumbered by the consequences of Quintana-Morales' abortion-related death.
"It's almost as if Cynthia's life never mattered to Blatt. Just let the insurance companies pay off the family and make it like it never happened, because killing patients is bad for business," said Troy Newman, President of Operation Rescue.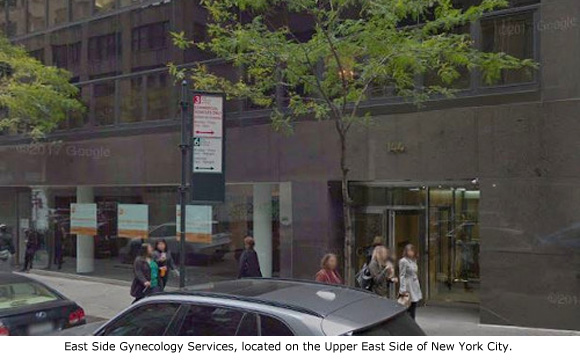 Judge Howard Silver of the Supreme Court of the State of New York, County of Bronx accepted a settlement agreement reached by both parties on March 30, 2008, which included a monetary payment of $1,250,000 to Quintana-Morales' family that was entirely covered by two of Blatt's insurance policies.
Then, just five months after the settlement was finalized with the Morales family, Blatt was involved in a botched abortion that resulted in another lawsuit. This time, the woman survived.
According to her legal filings, on September 7, 2008, the anonymous woman received an abortion by Blatt at East Side Gynecology Services. Her suit alleged that the abortion business was "negligent in hiring and supervising medical personnel who were careless, unskillful and negligent" and did not possess the same basic skills that other doctors in the community possessed.
As a result, the woman alleged that she "suffered serious injury, pain and suffering and loss of enjoyment of life and incurred expenses." The outcome of this suit is currently unknown.
Despite of evidence of malpractice, there is no information related to any malpractice case against him on his New York Medical License profile, which might lead some to wrongly believe Blatt had never been sued. The last time Blatt updated information on his physician profile was December 17, 2013 — well after the 2008 Morales settlement.
Meanwhile, Blatt's New York abortion business continues to profit from killing innocent babies through abortion up to 24 weeks gestation. Over the years, Blatt has expanded his "services" to include cosmetic genital surgery and VIP abortion services, where, for an extra fee, women can privately abort their babies outside the prying eyes of other customers.
"There is no way to know how many women have suffered abortion injuries at the hands of Ronald Blatt, but I suspect these two cases are not unique.  Perhaps if his abortion business – under whatever name – had been closed after Cynthia Quintana-Morales' death in 2001, others would not have suffered and innocent lives of babies might have been spared," said Newman.  "When regulators turn a blind eye to abortion-related deaths, they fail in their duty to protect the public, and essentially ensure that others will continue to suffer harm.  This shows a desperate need for reform when it comes to how regulators handle abortion cases – not just in New York, but all over the country where we have repeatedly seen this unfortunate scenario play out."
For more documentation related to Ronald D. Blatt, visit his profile at AbortionDocs.org.