By Cheryl Sullenger
Dallas, TX – Emergency 911 records obtained by Operation Rescue show that the Southwestern Women's Surgery Center abortion facility in Dallas, Texas, requested an ambulance for a 24-year old woman who was experiencing heavy bleeding.
The abortion facility caller, who identified herself as "Rachel," also asked that the ambulance run without lights and sirens, which delays emergency response times. 
Heavy bleeding during or after an abortion can be a life-threatening complication.
"If the woman was stable and the bleeding was controlled, there would be no reason to call for an ambulance," said Troy Newman, President of Operation Rescue. "It's just more sketchy behavior from abortion clinic workers trying to hide the fact that there had been a botched abortion."
A computer aided dispatch printout from the March 13, 2019, incident noted that the woman was transported to Texas Health Presbyterian Hospital.
Often abortion facilities request no lights or sirens so the neighborhood not alerted to an issue at the clinic. Other times, they just don't want women who are waiting their turn for abortions inside the facility to know that a medical emergency is in progress.
"If the sirens cause women to fear for their own safety and leave without getting an abortion, that is money out of the abortionist's pocket," said Newman. "The abortion facility has a vested interest in making sure that doesn't happen."
A complaint was filed against the abortion facility over this incident, but the Texas Health and Human Services Commission said it found the clinic to be in compliance after a visit. However, Operation Rescue's recent request for public records showed no results for any visit in 2019.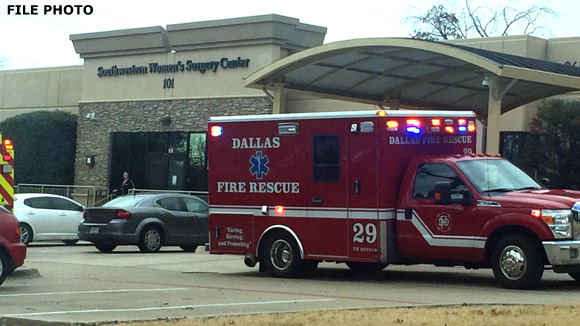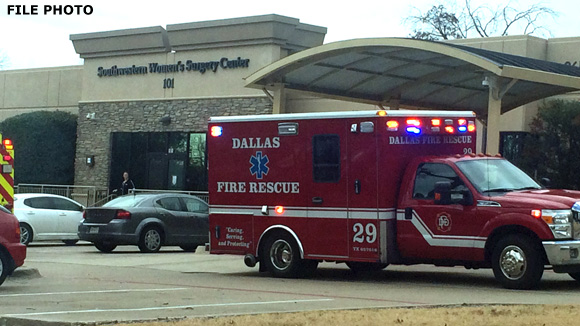 Southwestern Women's Surgery Center is owned by long-time late-term abortionist Curtis Boyd, 82, who has boasted of conducting illegal abortions prior to Roe v. Wade.  He as has also admitted that when he does an abortion, he knows he is killing.
Operation Rescue has documented seven medical emergencies at this abortion facility, which is likely just a fraction of the actual number since pro-life activists are not there to observe every hour of the day.
In 2015, the abortion facility had been fined $500 for failure to established and implement policies and procedures to assure the orderly and efficient management of the ambulatory surgical center and failure provide proper training for staff.
An inspection in November 2015, resulted in 22-pages of egregious violations that primarily dealt with a litany of sanitation and infection control problems, including failure to properly sanitize surgical instruments or keep the facility clean.
Southwestern Women's Surgery Center was last inspected on December 18, 2017. A complaint that prompted the inspection at that time was found to be unsubstantiated, but the facility was cited for failing to conduct mandatory peer reviews of patient files three times per year.
"It appears after its initial inspection in 2015, this abortion facility has only been inspected in the event of a complaint," said Newman. "With the problems this clinic has had in the past, more frequent inspections should be required, but the better option would be to just shut it down. That way we would be sure no other women were injured or babies killed there."
Boyd also owns Southwestern Women's Options, an abortion facility in Albuquerque, New Mexico, one of the few clinics in the nation to openly conduct abortions throughout all nine months of pregnancy. SWO also is under investigation by the U.S. Department of Justice for illegally providing aborted baby remains to the University of New Mexico in exchange for "valuable consideration."
To learn more about medical emergencies at abortion facilities, visit Abortion911.com.
To read inspection reports from clinics around the nation visit AbortionDocs.org.