By Cheryl Sullenger
Attleboro, MA – When an abortion patient hemorrhaged during an abortion at Four Women Health Services, an abortion facility in Attleboro, Massachusetts, on October 5, 2019, it wasn't until she had lost two liters of blood that an ambulance was called.
The human body holds a total of 5-6 liters of blood. A loss of two liters — over a half gallon — would cause the patient's heart to race, her blood pressure to drop, and would result in her slipping of consciousness.
Without elaborating, the caller sternly told the dispatcher, "This is an emergency. I need you to come and bring the patient to the hospital."
When asked for more details, the woman claimed not to know more and finally told the dispatcher that, "We believe it is a hemorrhage. . .I'm giving you guys a heads up. We need someone here."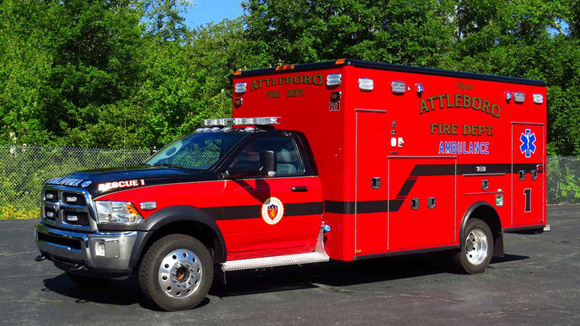 Once paramedics arrived, they found a 39-year old woman lying on a procedure table being attended by Four Women staff. Despite the abortionist having administered two IVs to temporarily compensate for the substantial blood-loss, and applying a balloon tamponade, the woman continued to hemorrhage.
According to the EMS report (see below), the woman was incapable of signing the consent form for emergency care due to her high level of "distress."
The woman had other medical conditions, including apparent heroin addiction, that should have contraindicated an abortion in an outpatient setting.
According to a redacted EMS report that was released along with the audio file of the call, the patient was on two kinds of medication, Methadone and Gabapentin. Methadone is an opioid used to reduce heroin withdrawal symptoms. Gabapentin is an anticonvulsant drug that is sometimes used to manage nerve pain and shingles in adults.
"This woman obviously had some medical issues that added risks to her abortion. She should have been cared for by legitimate health care professionals, and not the abortion hacks down at the local mill," said Troy Newman, President of Operation Rescue.
This medical emergency was mentioned briefly in a video released last week by Operation Rescue that documented 100 medical emergencies that took place in 2019.
"For decades we have been told by the Abortion Cartel that abortion is one of the safest procedures out there.  However, just from the few incidents we have been able to document, we know that those are just public relations talking points," said Newman. "The reality is that women suffer life-threatening abortion complications nearly every day, and sometimes women die.  Abortion isn't safe, and that is a dirty secret that the Abortion Cartel can no longer keep."
EMS Report Redacted Info Abortion Related Hemorrhage – Best by Cheryl Sullenger on Scribd