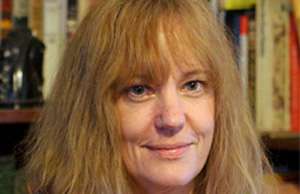 Topeka, KS – Moments ago the Kansas Board of Healing Arts voted to appeal the ruling by Judge Franklin Theis to vacate the license revocation of abortionist Ann Kristin Neuhaus, a former associate of late-term abortionist George Tiller.
The Board held a special public meeting via conference call with a quorum of Board members. After a brief executive session to discuss recommendations from the board's legal staff, the Board reconvened in public and voted to pursue the appeal. There were no votes registered against the motion to appeal.
"I am relieved that this rogue judge's ruling will be appealed. If Neuhaus were to ever get her medical license back, her shoddy practices and arrogant belief that she is above the law would only serve to endanger the public once again," said Cheryl Sullenger Senior Policy Advisor for Operation Rescue who filed the original complaint against Neuhaus and Tiller in 2006.
Sullenger was present during today's KSBHA hearing.
Tiller also faced active board charges at the time of his death in 2009 nearly identical to those that resulted in Neuhaus' license revocation in 2012.
Neuhaus provided the second referrals that were necessary at the time in Kansas before post viability abortions could be done. The referrer had to determine whether the patient seeking a late-term abortions would suffer "substantial and irreversible impairment of a major bodily function if the pregnancy were to continue.
In the patients that were subject of the case, who all had abortions in 2003, Neuhaus said that all had mental health conditions that warranted late-term abortions. However, it was determined at her disciplinary hearing that she arrived at her diagnoses using a computer training program, "PsychManager Lite," which accepted "yes or no" answers to sometimes complex questions, then calculated diagnoses based on those answers. Use of the program violated patient care standards.
In fact, there was no evidence whatsoever that Neuhaus ever personally interviewed at least one of the patients before arriving at a diagnosis.
"It's clear from the record that late-term abortions were done in Kansas for years under false pretenses. There were no real 'substantial and irreversible impairment' risks to women. Diagnoses were simply fabricated to ensure that these very lucrative late-term abortions continued. That was a gross betrayal of the trust these young women placed in Neuhaus and Tiller. Kristin Neuhaus isn't fit to practice medicine, and I think a fair-minded court of appeals — ruling on the law and without personal bias — will agree," said Sullenger.
Neuhaus' medical license has lapsed and was on "exempt" status prior to the revocation. He would have to reapply with the KSBHA in order to reactivate her license, which is unlikely now that the Board has voted to appeal Theis' ruling.