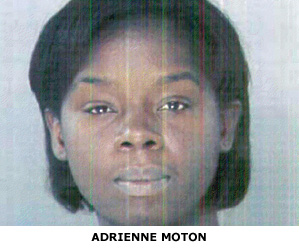 Philadelphia, PA – The Associated Press is reporting that two former employees of late-term abortionist Kermit Gosnell have pled guilty of 3rd degree murder for their parts in the deaths of an abortion patient and one baby born alive during a failed late-term abortion.
This is the first time that an abortion worker has been guilty of murder for killing a baby. Adrienne Moton admitted her part in the murder of one baby. Sherry West pled guilty for helping to drug Karanaya Mongar to death during an abortion. Neither women had any medical training or licensing.
The pair also pled guilty to lesser charges, including participating in a corrupt organization.
Gosnell, who ran a filthy "house of horrors" abortion mill in Philadelphia has been charged with 8 counts of murder and is awaiting trial. Moton and West may testify against his as part of their plea agreement.
"As disturbing as this case is, we know that what went on at Gosnell's abortion mill is little different than what goes on at late-term abortion mills around the country," said Newman. "We look forward to a full airing of the evidence in a court of law so Americans can come face to face with the atrocity of abortion. Maybe if we finally have a public airing of the truth about what goes on inside abortion clinics, American will stop tolerating the barbaric, unnecessary, and outdated practice. This case serves as a warning to abortionists who break the law. Sooner or later you will get caught."
View photos of Gosnell's victims.


Story from the Associated Press:
2 workers plead guilty to murder in abortion case
By MARYCLAIRE DALE, Associated Press – 3 hours ago
PHILADELPHIA (AP) — Two abortion clinic workers pleaded guilty Thursday to third-degree murder in deaths at a Philadelphia clinic where seven babies were allegedly killed with scissors and a patient died from an overdose of painkillers.
Andrea Moton, 34, admitted her involvement in the death of one baby. Sherry West, 52, pleaded guilty in the February 2009 death of Karnamaya Mongar, a Bhutanese immigrant. Neither worker was properly trained for the work they did at the clinic run by Dr. Kermit Gosnell, authorities said.
Gosnell and nine employees, including his wife, were charged earlier this year after a grand jury report detailed macabre the conditions at the West Philadelphia clinic. Gosnell, the only doctor, and other staff are accused of performing illegal late-term abortions and killing babies born alive by severing their spinal cords with scissors.
Gosnell, who denies the allegations, is being held on $2 million bail.
Philadelphia District Attorney Seth Williams called the clinic a "house of horrors" in announcing the charges in January.
Moton, of Upper Darby, knew Gosnell through his niece. She worked evenings to assist with abortions, but, like the others, had no relevant training or license. She assisted with procedures and cut the spinal cords of aborted babies, the grand jury report said.
Moton and West each pleaded guilty to related charges, including taking part in a corrupt organization. West also pleaded guilty to drug delivery causing death.
West, of Newark, Del., may have administered at least some of the fatal dose of Demerol that killed 41-year-old Mongar in November 2009, defense lawyer Michael Wallace said after the hearing. However, he noted that she was the only clinic employee to accompany Mongar to the hospital and stay with her and her family until she died, he said.
According to the grand jury report, West and co-defendant Lynda Williams overmedicated the 4-foot-11, 110-pound Mongar when Gosnell was not at the clinic.
"She's very sorry about the death of that young lady," Wallace said. "She got caught up in a series of things that probably she did not realize the significance of."
West was a long-time patient who sought work at the clinic as she fought with the Veterans Administration over a pension, he said. She was hired in October 2008, and made $8 to $10 an hour in cash to perform ultrasound exams, administer anesthesia and monitor patients in the medical room.
Prosecutors said she was not licensed or trained to perform those duties, but Wallace disputed that.
"By my analysis, she was doing the same things she was doing at the VA," he said.
West has been in custody on $2 million bail since her arrest in January. She has been cooperating and will continue to do so, Wallace said. That could include testifying against Gosnell.
West faces up to 140 years in prison but would likely get far less time given that cooperation.
"She knows she will do time," Wallace said.
She also had hepatitis C, but she took no precautions to protect exposing patients to the disease, authorities said.
Besides being untrained, staff had warned Gosnell that West and Williams were sloppy and careless with their work, the grand jury report said.
Moton faces up to 120 years in prison.
Neither prosecutors nor Moton's lawyer, Thomas L. McGill Jr., would comment after the hearing, citing a gag order.
Ten people are charged in the case, several of them with murder. One defendant pleaded guilty last month to a perjury charge, leaving seven people awaiting trial.